The Aim of the Project
Lake Malawi National Park, a World Natural Heritage Site, has underwater protected areas for conservation of world precious indigenous fish species and land (forest) protected areas for the conservation of the lake basin. There are five isolated fishing villages located inside the park. Therefore, based on the utilization of diverse natural resources through the livelihood of the local community, it has the potential to improve quality of life and well-being of the people through the sustainable management and utilization of rich natural resources, and conservation of environment and ecosystem services through the management of protected areas which grounded on a deep connection between humans and nature. It has been clarified that the innovative approaches towards sustainable resource management and utilization by diverse resource users and managers have emerged in the fishing villages in the park, and we, the Malawian and Japanese scientists, have successfully established good collaborative relationships based on mutual trust with these innovative people who promote these efforts. This study aims to establish the integrated resource management systems by conducting the transdisciplinary (TD) research that harmonize the latest resource management science and innovative knowledge, skills and social systems emerging in the local community, mainly in the Chembe Village which is the largest fishing village of Lake Malawi National Park. The research will be conducted by the following research teams, in collaboration with the innovators of creative knowledge and skills emerging in other villages throughout the nation.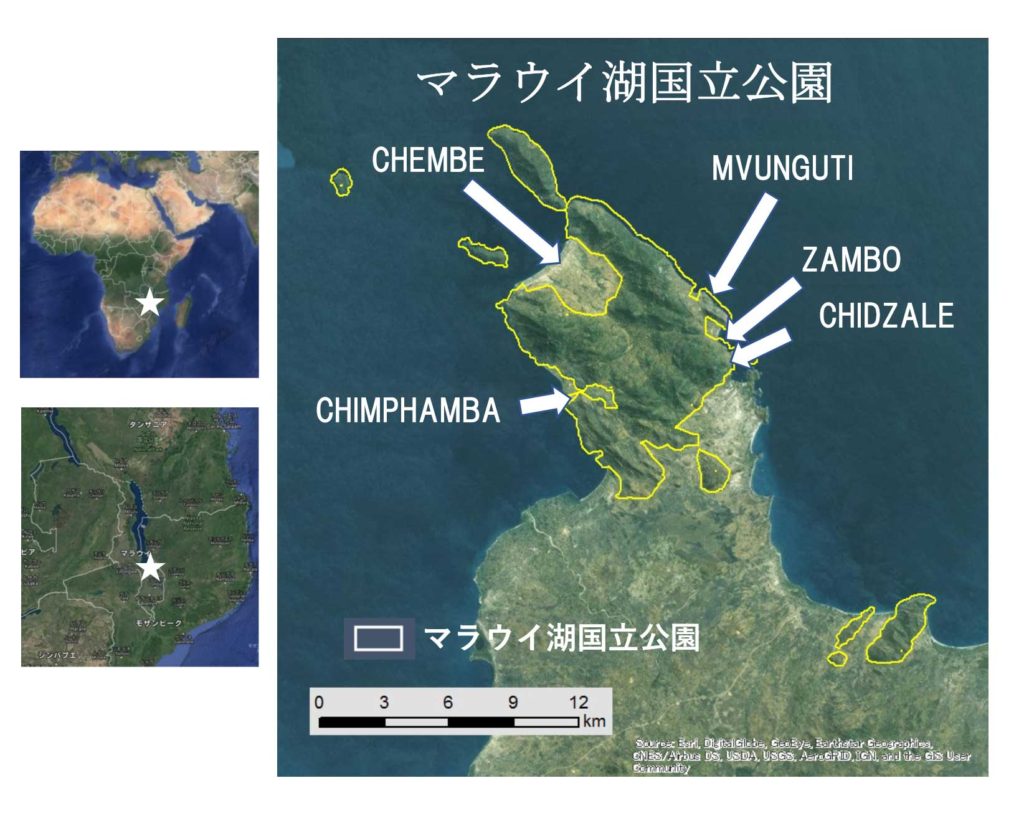 Lake Malawi National Park (land and underwater protected areas) and five fishing villages. The underwater protected areas are within 100 m from the coast of the land protected areas.
(Figure provided by Hayashi).
・SATREPS website
https://www.jst.go.jp/global/english/index.html